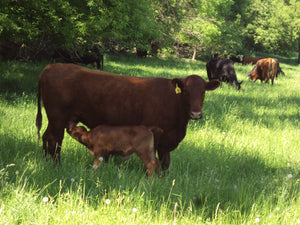 Blog
            The cold weather of late winter provides challenges to our cattle. Here are some of the situations I commonly see and my suggestions for solutions. Calves in Cold Weather...
Sustainable Livestock Health
Welcome to the official website of Doc Tom Roskos DVM!
Looking for solutions to common livestock problems? Check out our 'Health Topics' dropdown to find products specifically formulated for your issues.
Want individualized advice? Let me use my 50 years of livestock experience to help enhance the health and vitality of your cattle herd or sheep/goat flock through phone consultations or on-farm visits.