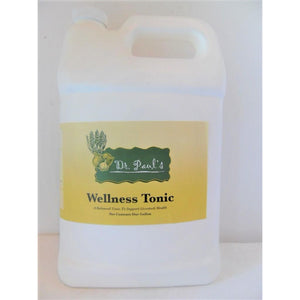 Dr. Paul's Lab - Wellness Tonic - 1 gal
Regular price
$41.50
$0.00
Size: 1 Gallon
Description: Dr. Paul's Wellness Tonic is an oral drench that contains aloe vera juice, apple cider vinegar and tinctures. Dr. Tom uses it when there is an infection that is present or when there is a gut issue, such as an ulcer or indigestion. He usually doesn't use in acidosis situations.
Directions: Administer 1 oz. per 100 pound body, twice a day until effective.
Ingredients: Aloe Vera Liquid, Apple Cider Vinegar, Tinctures of Rose Hips, Dandelion and Plantain, Alcohol.
---
More from this collection