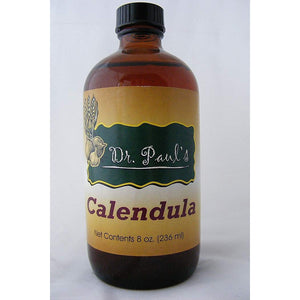 Dr. Paul's Lab - Calendula Tincture - 8 oz
Regular price
$47.25
$0.00
Size: 8 oz
Description: Dr. Paul's Calendula as a stand-alone tincture is useful for ulcers in cattle and for mastitis. For ulcers, Dr. Tom gives a 6 cc dose orally once a day for 7 days. He likes to use the same dosage with mastitis cows in combination with CEG tincture and Will John tincture. This product is a high quality tincture made from organic or wild harvested plants without any prohibited substances. Tincture is standardized for content. This tincture is bottled in an 8 ounce amber glass jar to preserve the integrity of the product.
Directions: 1 cc to 3 cc administered orally, one to three times per day, as needed.
Ingredients: Organic Grain Alcohol, Calendula, Apple Cider Vinegar.
---
More from this collection